Zone 7 Financial Services, LLC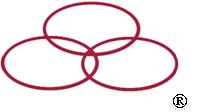 Securities offered through J.W. Cole Financial, Inc. (JWC) Member FINRA/SIPC.  Investment Advisory Services offered through J.W. Cole Advisors, Inc. (JWCA).  JWC/JWCA not affiliated with TJ Hayes & Co, PLLC or Zone 7 Financial Services, LLC.
Registered Representatives of J.W. Cole Financial, Inc. whose identities and associations with TJ Hayes & Co, PLLC & Zone 7 Financial Services, LLC are disclosed on this site, may only conduct business with residents of the states and/or jurisdictions for which they are properly registered.  Therefore, a response to a request for information may be delayed.  No information provided on this site is intended to constitute an offer to sell or a solicitation of an offer to buy shares of any security, nor shall any security be offered or sold to any person, in any jurisdiction in which such offer, solicitation, purchase, or sale would be unlawful under securities laws of such jurisdictions.  Please note that not all of the investments and services mentioned may be available in every state. 
How current trends in the retail industry could affect consumers, workers, and the broader economy.

In 2017, Americans born in 1955 become eligible to claim Social Security benefits at the earliest claiming age of 62.

Investing in emerging markets and developing economies has both risks and opportunities.

To help calculate retirement savings needs consider factors such as Social Security benefits and medical expenses.
Knowing your likely life expectancy is an important factor in making long-term financial plans.

Use this calculator to estimate how much income and savings you may need in retirement.